Newcastle Airport Special Assistance
Newcastle Airport has a number of facilities for disabled passengers to aid their comfort and ease of travel.
These facilities include:
Assistance from when they reach the airport to be collected from designated points.
Free wheelchair use available on request.
Disabled toilets and Changing Places facilities.
Ambulifts available for access to aircraft.
Text-phone available opposite information desk.
Help reaching connecting flights by given assistance both inside and outside the plane if you need it.
Mobility equipment
Mobility equipment is allowed on the plane and the airport will ensure it stays safe during the flight. They will do whatever is necessary to carry it safely, such as dismantle if need be. If you would like to use this service, you need to contact the airline at least 48 hours before your travels. You could also email the airport too at this address: prm@newcastleinternational.co.uk
You would need to provide the following information:
What type of mobility aid it is
Its manufacturer
The battery type
Instruction manual on how to disable it
Lastly, you need to give the date and flight number of your travel.
Assistance dogs
They are welcome at Newcastle Airport to travel both on inbound and outbound flights. Ask a member of staff if you have any queries about this and they will be able to help you further.
Hidden Disabilities Lanyards
They are available for those passengers suffering from conditions such as autism, dementia and other mental health issues. The lanyard will subtly alert a member of staff that certain passengers might need more help or assistance. They are free and you can get one from the Airport Duty Managers desk or from the Passanger Assistance desk at the main terminal.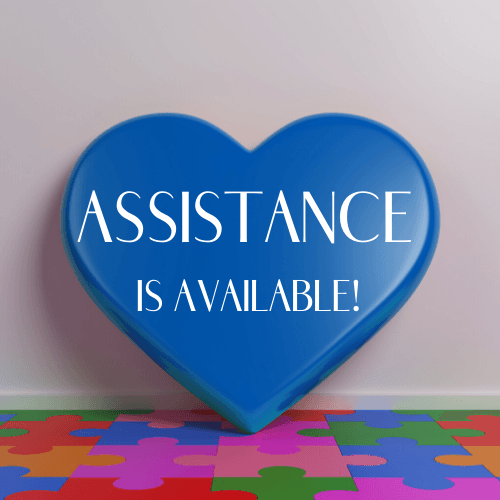 Tips for Disabled Air Passengers
You should compare the arrangements offered by different airlines before making your booking and be sure to check whether the cost of any special assistance is included in the price of your ticket.
Inform your airline of your particular needs in good time and check the policy of your airline if you wish to remain in your own wheelchair to the aircraft door rather than transfer to an airline wheelchair at check-in.
Remember that there are often long walking distances within airports and that this may cause you to require assistance. Pre-arranging any necessary assistance will ensure that it's available and that no time is lost in waiting for it to be arranged once you arrive at the airport.